"That is not dead which can eternal lie, And with strange eons even death may die." — H.P. Lovecraft
Welcome to the Kaibutsu Oujo Wiki
This is the Wikia site for the manga Princess Resurrection, its anime, OVAs along with the spin-off story Naqua-den along with all other media that is related to the series.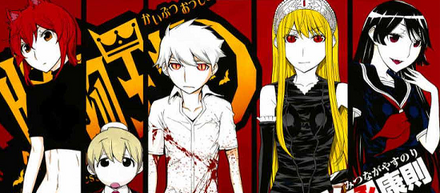 CAREFUL: THIS WIKI CONTAINS SPOILERS. READ WITH CAUTION!
Content

Terminology

Community

Media
News
Dec 9/2010: The first Princess Resurrection OVA was released alongside the 13th volume of the manga series.
Mar 9/2011: The second Princess Resurrection OVA was released alongside the 14th volume of the manga series.
Oct 7/2011: The final Princess Resurrection OVA was released alongside the 16th volume of the manga series. To date the OVA episodes are Japanese-audio only.
Oct 10/2013: The Naqua-den manga series by Yasumori Mitsunaga have been granted its own wiki page on the Princess Resurrection Wiki.
Overview
Princess Resurrection (怪物王女 Kaibutsu Ōjo, lit. Monster Princess) is a Japanese horror comedy manga by Yasumori Mitsunaga. The manga is serialized monthly in Monthly Shōnen Sirius magazine and published by Kodansha. A 26-episode anime series by Madhouse aired on TBS in 2007. Both the manga and anime are available in North America with the manga licensed by Del Rey Manga and the anime licensed by Sentai Filmworks and available on the Anime Network website. An OVA series has been made by Tatsunoko Production with the first episode released in December 2010, along with the 13th volume of the manga, the second episode for the 14th volume, and the third episode for the 16th volume.
Featured Article
Featured Article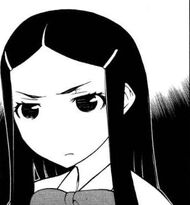 Nakua (南久阿 Nakua), also called Naqua, was originally a spider goddess that protected Sasanaki city and all of mainland Japan.

In the past, worshipers used to offer her human sacrifices in return for divine protection, but the practice had since declined. She resides in the basement of Hiro's school and, during the night, devours students who were lured there by a ghost story (in return, she protects the school, which she claims is a fair deal). Despite the fact that Hime choses not to interfere with her activities, both Riza and Reiri decides to fight against her and drive her away from the school.
Main article: Nakua